Information Technology News & Resources
A quick note on blog posts: The posts were imported from the older site when the theme was changed…if you find one not displaying properly, please report it wth the link so it can be fixed. report error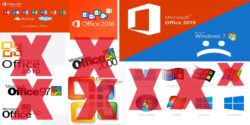 So what's up with Microsoft? Major changes, that's what. I just read today that Microsoft is changing pace and direction yet again (good new if you are a stockholder, bad news if you are just trying to hang on with old technology) Starting this month, it's closing...
read more
2444 Alvarado St., CA
Monday-Friday: 10am – 7pm
(please call ahead first)
Let's get started solving your problems TODAY.